Assistance
Athens Area Habitat is currently at capacity and is not accepting new applications for home purchases or rental housing at this time.
Athens Area Habitat for Humanity helps low-income families and individuals to purchase, rent, or repair a home in Clarke, Oconee, and Oglethorpe counties in Georgia. If you have any questions about our forms of assistance, call us at 706-521-6050 (option 2, option 2) or come by the office at 532 Barber St. to speak with our Director of Family and Volunteer Engagement, Steve Mason, for more information.
---
Purchase
If you meet the following three requirements, you are eligible for a Habitat home: 1. Need for a house, 2. Ability to Pay, and 3. 500 hours of "Sweat Equity". Click on the Purchase tab on the left in order to find out more about these qualifications.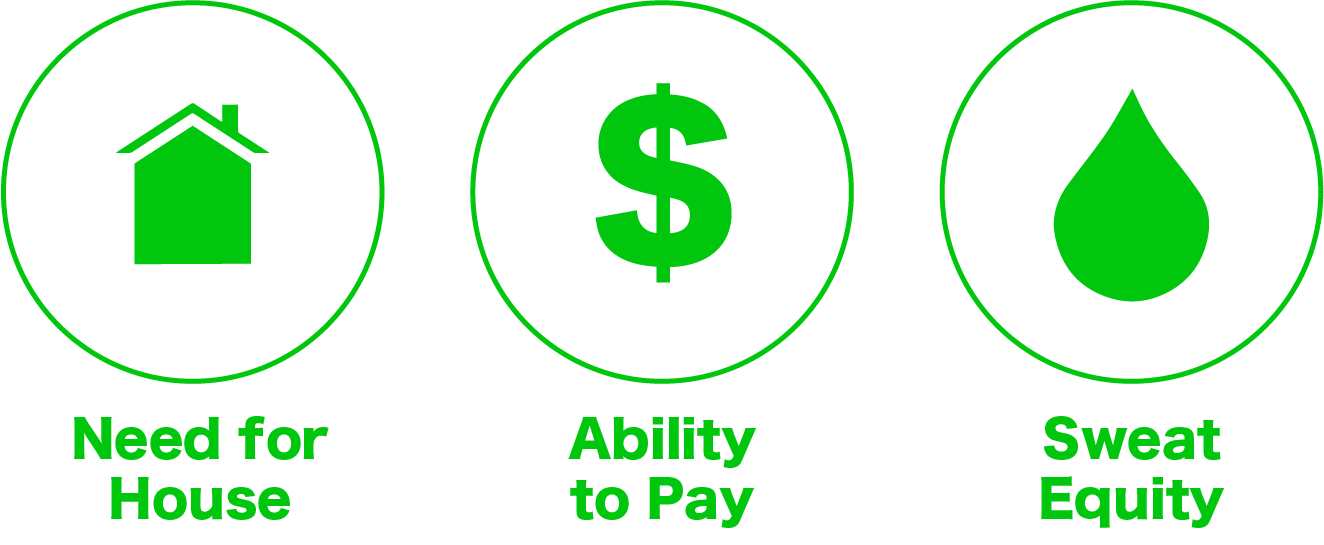 ---
Rent
Rent is based on 30% of an applicant's total monthly income and cannot be less than $300. Rent cost may or may not include water costs depending on the unit available. Rental units may be 1 bedroom/1 bath, 2 bedroom/1 bath, or 3 bedroom/2 bath. Handicap accessible units are 1 bedroom/1 bath only.
In order to be eligible, you must demonstrate need for residential stability, have a monthly income of at least $1,000, be SSI/SSDI applicable, and be a resident of Clarke, Oconee, or Oglethorpe County. Find out more by clicking on the Rent tab on the left.
---
Repair
Athens Habitat helps struggling homeowners maintain and repair their homes through two programs: Brush With Kindness & the Accessibility Improvement Modification (AIM) program. In order to be eligible for either program, you must be a low-income homeowner living in Clarke County. Find out more about each of these programs by clicking on the Repair tab on the left.