Volunteer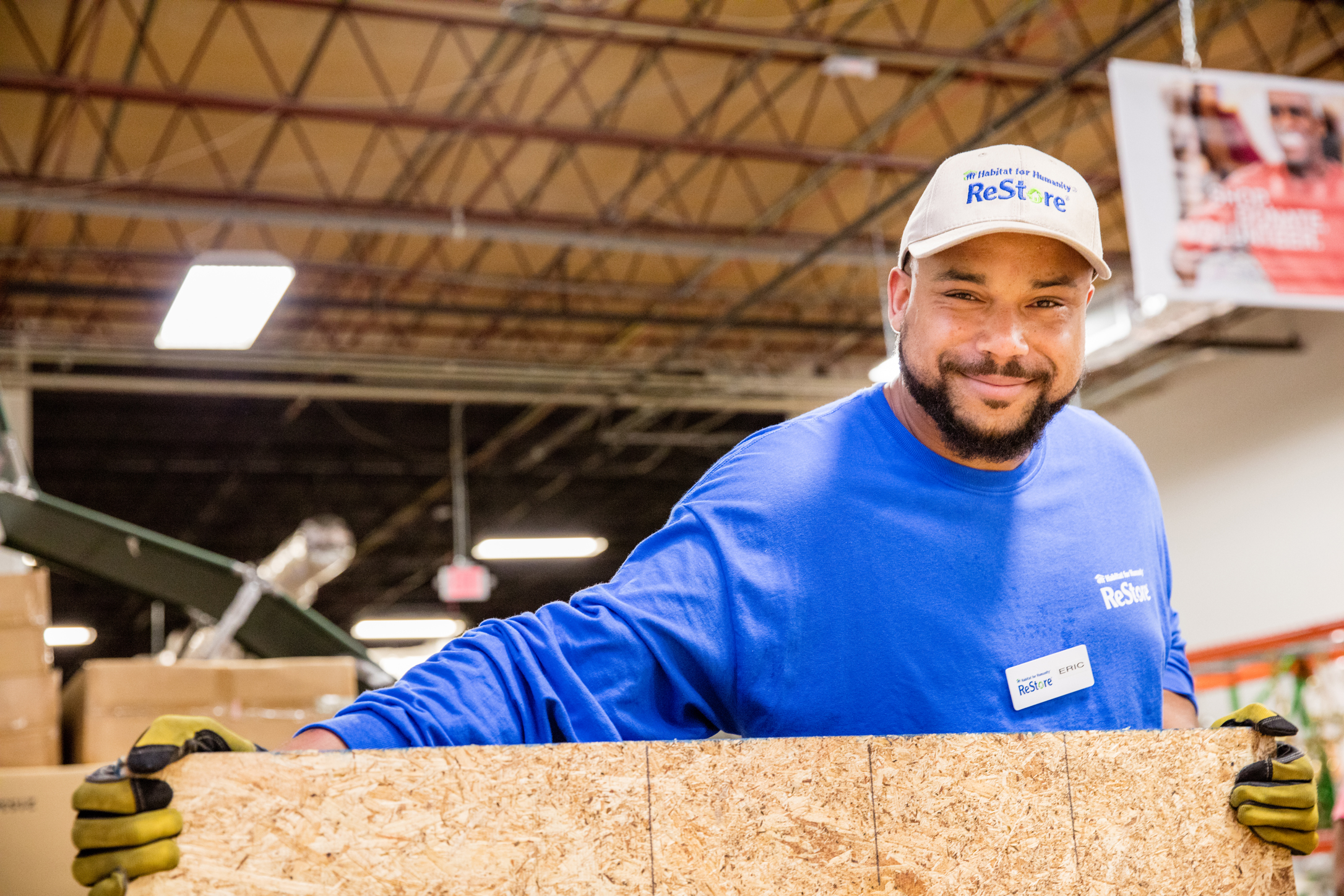 Athens Area Habitat for Humanity is a non-profit serving Clarke, Oconee, and Oglethorpe Counties in Georgia with the mission to make decent, affordable housing available to all. As one of America's most trusted organizations, Habitat for Humanity achieves this mission in cooperation with partners who volunteer their time, energy, and expertise to better their own communities.
Become A Volunteer
Volunteering with Athens Area Habitat is easy and no experience is required!
If you are interested in volunteering, you can fill out the application found below and send it in to our Volunteer Coordinator Bridget Sivewright. Come stop by our office at 532 Barber Street to speak with Bridget, or call 706-208-1001 extension 202 or email bridget@athenshabitat.com to find out more or schedule an appointment. We want to get to know you so we can work together to find the best place for you to help out with Habitat.
Athens Habitat for Humanity Volunteer Application
Here are all the different ways you can make a difference:
ReStores: 
Our two ReStores are a unique part of Habitat in Athens, and volunteering here is a really great way to get on board with our mission. We are always in need of friendly, consistent volunteers to work in our ReStores.
The volunteer work involves:
Testing and repairing electronics
Repairing furniture and other items
Grounds keeping/housekeeping
Cash Register
Sorting donations
Identifying, organizing, and setting up donations for auctions, displays, and special pricings.
Assistance in the pick up and delivery of donations
ReStore East is open Monday-Saturday from 9am-5pm, and ReStore West is open Monday-Saturday from 10am-6pm.
Construction: 
We love our construction volunteers! Constructing homes is what Habitat is all about, and we are so thankful for everyone in Athens who is ready to help.
Volunteering at a construction site involves general construction and renovation work directly as well as assistance with materials, tools, etc. We even need volunteers to help with catering, snacks and coffee. Lunch is provided on Saturday builds!
Events: 
Because our operations are centered around local service, we love getting involved in local community events. We need friendly people who are passionate about our mission to help us educate others on what we do at different events around town.
Give us a call to find out what future events are on our calendar.
Office:
If you want to check out what Habitat is like behind the scenes, volunteer in our office. We have a dedicated team that works together closely to ensure everyone in Athens has a decent place to call home.
---
Shifts are generally 4, 6 or 8 hours. All volunteer shifts of all types require closed-toed shoes. For some events and builds, a refundable deposit may be required to assure sufficient attendance to meet expected needs.