Planned Giving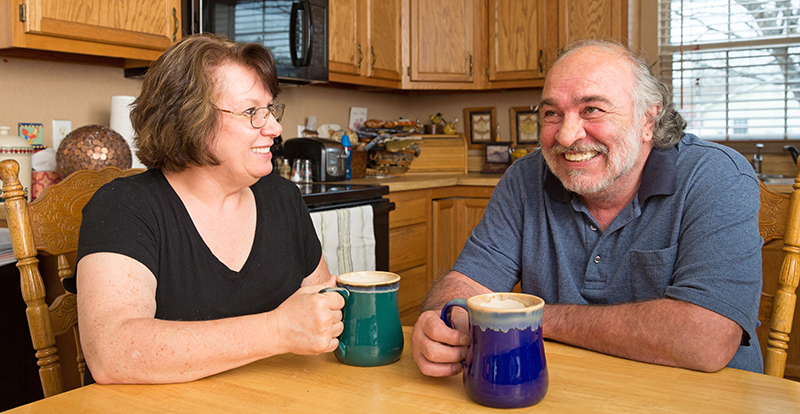 By including Athens Area Habitat for Humanity in your estate planning, you can help provide strength, stability, and self-reliance through shelter to local families, at no cost to yourself during your lifetime.
One way to remember your local Habitat affiliate is to name Athens Area Habitat for Humanity as the beneficiary for a retirement account, certificate of deposit, or bank or brokerage account. Or you can leave a bequest to Athens Area Habitat in your will. By doing so, you will be creating a legacy of love, hope, and opportunity which will have a positive impact for generations.
---
This language may be helpful to you and your attorney when drawing up a bequest that meets your needs.
General bequest: A general bequest leaves a percentage of the value of your estate, a specific dollar amount, or an asset such as real estate or stocks to Athens Area Habitat to be used for general purposes:
"After taking care of all expenses, debts, and other provisions, I give, devise and bequeath ___ percent of the rest and residue to Athens Area Habitat for Humanity, a charitable organization (Tax ID# 58-1809143) currently with administrative offices at 532 Barber Street, Athens, Georgia 30601."

"After taking care of all expenses, debts, and other provisions, I give, devise and bequeath $___ to Athens Area Habitat for Humanity, a charitable organization (Tax ID# 58-1809143) currently with administrative offices at 532 Barber Street, Athens, Georgia 30601."

"After taking care of all expenses, debts, and other provisions, I give, devise and bequeath [description of securities, real property, or other asset] to Athens Area Habitat for Humanity, a charitable organization (Tax ID# 58-1809143) currently with administrative offices at 532 Barber Street, Athens, Georgia 30601."
Specific bequest: If you would like to leave a gift to be used for a particular purpose such as new home construction or neighborhood renovation or emergency repairs, this stipulation may also be included in the language of the bequest:
"I, [name], of [city, state, ZIP], give, devise and bequeath to Athens Area Habitat for Humanity [amount or percentage of the estate or description of property] for the purpose of ___________ ."
Contingency bequest: You may also make a contingency gift in the event that a named beneficiary does not survive you:
"If any of the beneficiaries named in this will should die before becoming entitled to receive their distributive share of my estate, I direct my trustee to pay or transfer the share to which such beneficiary would otherwise be entitled, to Athens Area Habitat for Humanity, a charitable organization (Tax ID# 58-1809143) currently with administrative offices at 532 Barber Street, Athens, Georgia 30601."