Work-Study with Athens Area Habitat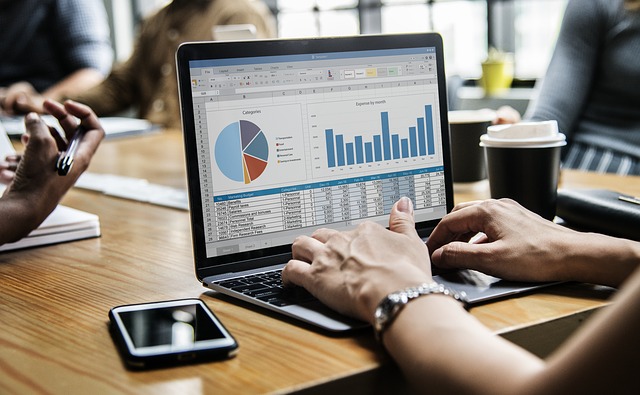 Athens Area Habitat for Humanity offers several work-study positions for students attending the University of Georgia. Here are the opportunities available for the 2019-2020 academic year (as of 9 August 2019):
Graphic Design • IT • Real Estate Research • Marketing Metrics • Social Media • Videography

Graphic Design
The office of the Marketing Director requires a graphic designer to help produce assets such as web pages, print materials (brochures, flyers, and booklets), print and digital advertisements, digital marketing assets (interactive PDFs), email templates, videos, and promotional merchandise. We use Adobe Creative Cloud on Mac, including Acrobat Pro, Illustrator, InDesign, Photoshop, and Premiere Pro. Our website is WordPress-based, and our email templates are created in DonorView. We are looking for a designer who is already familiar with design tools and techniques and is looking to build a real-world portfolio.
Major:
Art with Area of Emphasis in Graphic Design
Duties:
Work with Marketing Director to produce print and digital assets such as web pages, print materials (brochures, flyers, and booklets), print and digital advertisements, digital marketing assets (interactive PDFs), and email templates
If qualified, may also help to produce videos and promotional merchandise (shirts, hats, stickers, mugs, pens, etc.)
Skills:
Photoshop proficiency required
Adobe InDesign (preferred) or Illustrator proficiency required
Acrobat Pro, Adobe Premiere Pro, and WordPress experience is a plus
Experience with email templates is a plus
Qualifications:
Ability to work with creative director and copywriter to design assets around existing brand, concept, and copy (text)
Ability to understand and adhere to written trade dress and branding guidelines
Experience in required software tools, preferably with existing portfolio

Information Technology (Computer Science / MIS)
Athens Habitat is seeking a work-study intern to assist in maintaining and troubleshooting its computer network (10-20 devices) and a custom database application for its thrift stores. Network is non-public facing, LDAP, workstations mostly PCs with some Macs. Thrift store application is an internal Java Spring web app with a SQL database hosted on AWS. This position must be able to communicate with non-technical staff to determine requirements and coordinate with our network consultants at Velocity Technology Partners.
Majors:
Computer Science
Management Information Systems
Duties:
Monitor and troubleshoot computer network
Work with ReStore GM to expand and improve reporting database and interface
Work with non-technical staff to determine requirements and recommend improvements to network
Coordinate with network vendor/consultants to resolve network and workstation issues and recommend and implement improvements
Skills:
Networks
Programming
Communication
One or more (or be willing to learn): Java Web Development (esp. Spring Framework), Javascript with experience in Single Page Applications (Angular or React)
Qualifications:
Ability to work with non-technical staff to understand needs and find solutions
Ability to coordinate with network vendor to diagnose and solve problems
Self-directed, ability to learn new skills as required
Preferred if candidate has projects on Github that can be shared

Marketing Metrics
The marketing office is currently developing and implementing a Results-Based Accountability system, which includes an array of metrics which must be recorded, analyzed, and reported. We have an opening in the marketing office to assist with marketing-related metrics, including Google Analytics, Facebook Business Manager, and Google Business.
Majors:
Duties:
Work with department heads to keep RBA metrics up to date
Work with Marketing Director to monitor and report metrics related to website and social media
Troubleshoot and make improvements to RBA dashboards
Skills:
Proficient or willing to learn Excel pivot charts
MS Office
Communication and reporting
Qualifications:
Experience with Excel
Basic understanding of data-driven metrics
Excellent attention to detail
Willing to learn fundamentals of RBA systems
Excellent reading comprehension

Research Assistant (Real Estate / Demographics)
Athens Habitat is exploring two potential retail expansions within the Clarke/Oconee/Oglethorpe area. This position will report to the executive director's office and will be responsible for extensive research and reporting associated with all aspects of commercial retail expansion, including but not limited to location research, market potential, demographics, cost analysis, etc.
Major:
Duties:
Research competition, household demographics, potential sites, etc. for possible retail expansion
Perform cost/benefit analysis for various scenarios
Produce written reports of findings
Skills:
Microsoft Office
Familiar with essential real estate research tools and techniques
Attention to detail and ability to create concise but complete reports
Qualifications:
Genuine interest in real estate and research
Ability to communicate complex information in an understandable way
Ability to comprehend and communicate large amounts of data without losing sight of the big picture

Social Media Marketing
Athens Habitat has opportunities for work in social media marketing at their ReStore thrift stores, in the affiliate marketing office, and on our build and renovation sites. Typically, work will consist primarily of creating posts for Facebook and Instagram, but may include other tasks as well, such as creating header images and managing photos in Adobe Bridge. Students will be required to read, understand, and follow Habitat's social marketing guidelines. Basic competence in Adobe Photoshop is required, video editing skills strongly preferred.
Majors:
Marketing
Advertising
New Media
Duties:
Work with marketing director to understand the Habitat brand and the Athens Habitat social media guidelines
Identify, photograph, and describe the most engaging merchandise in a retail store and post on Facebook and Instagram accounts
Identify, photograph, and describe merchandise which is appropriate for listing on Craigslist
Capture engaging personal stories of donors, customers, volunteers, and staff appropriate for social media
Create photo and video stories for Instagram and video stories for Athens Habitat website and YouTube channel
Occasionally create social media posts for Habitat events and on build/renovation sites around town (may require some weekend/evening work)
Monitor response to social media posts, adjust practices for highest engagement, and report results to marketing director
Skills:
Concise, engaging writing for social media
Photography / Photoshop
Basic videography / Experience with or ability to learn Adobe Premiere Pro
Ability to engage with new people
Ability to work with management and staff in busy retail environment
Ability to understand and adhere to branding and social media guidelines
Ability to read and understand social media metrics and dashboards
Qualifications:
Experience in social media and photography
Outgoing personality, ability to approach others and make them comfortable sharing their stories
Experience in video preferred

Videography
Athens Habitat is in the process of developing video assets for marketing and outreach. We need students who are comfortable behind the camera, interacting with people, and editing in Premiere Pro on Mac to create videos capturing the personal side of our mission. Assignments may include capturing video of ReStore donors and customers, partner families in their homes or on the build site, construction volunteers, Habitat events, and "behind the scenes" with Habitat staff, as well as shooting training videos. Currently we're simply using mobile phones for video capture, but students with their own gear are free to use that instead as long as it is compatible with our hardware and software.
Major:
Film Studies
Entertainment & Media Studies
Marketing
Duties:
Work on site and in marketing office to create and edit videos for Athens Habitat website, events, and social media channels
Engage with Habitat staff, donors, partners, and customers to tell their stories in video format
Locate and select appropriate background music which can be used commercially without fees or attribution
Ensure that all video assets comply with Habitat branding and other guidelines and do not infringe on any other entity's rights
Skills:
Adobe Premiere Pro
WordPress interface
Facebook, Instagram, and YouTube interfaces
Social media metrics and dashboards
Qualifications:
Experience in videography and social media
Ability to make others comfortable sharing their stories on camera